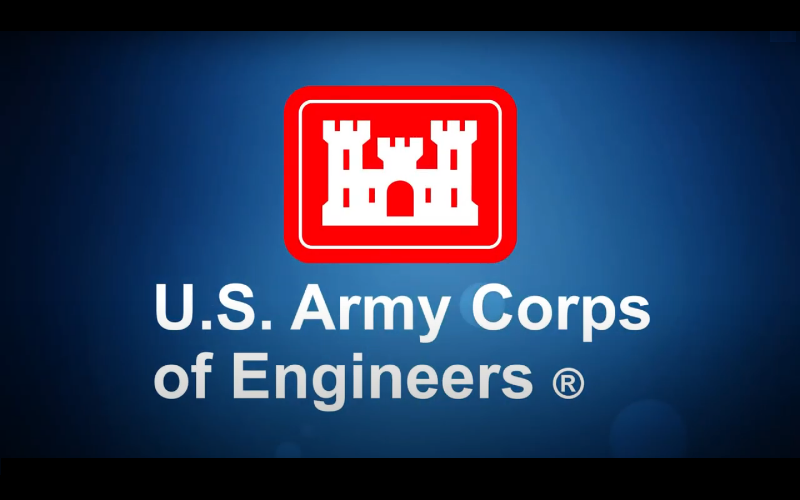 Posted on February 22, 2021
The US Army Corps of Engineers (USACE) Sacramento District selected Kleinfelder and Stantec to provide engineering services for levee improvements on the Sacramento River in Northern California. The design project consists of seepage/stability improvements along the Sacramento River East Levee (SREL) downstream of the American River confluence in Sacramento.
The project is part of the ongoing modernization of Sacramento's aging flood infrastructure system. The Greater Sacramento area is considered one of the most at-risk regions in the US for catastrophic flooding. The area relies on an aging system of levees, weirs and bypasses, and Folsom Dam to reduce flood risk. Working together, USACE, California's Central Valley Flood Protection Board, California Department of Water Resources, and the Sacramento Area Flood Control Agency are upgrading the flood infrastructure.
Kleinfelder-a leading engineering, science, and construction services firm with specialized expertise in water and dam projects-will serve as the prime consultant on the SREL Contract segments 3 and 4. Stantec-a leading global design firm with specialized expertise in water and dam projects-is a key member of Kleinfelder's team and will provide geotechnical investigation and analysis, utility coordination, and engineering design. The $9.4 million project is estimated to be complete in spring 2023.
'Given that many of us live and work in the greater Sacramento area, we are excited to support the USACE Sacramento District with the completion of this critical flood risk-reduction infrastructure project,' said Program and Contract Manager Mark W. Connelly. 'Levee and dam infrastructure improvements like SREL provide multiple benefits to the local community, and we take great pride helping to enhance public safety through our geotechnical and engineering services.'
Chris Williams, senior vice president for Stantec's US Federal Program, added, 'We are excited to work with Kleinfelder and support the USACE Sacramento District with these projects to secure critical infrastructure. Our team has decades of experience providing geotechnical and engineering services for projects like these. We're thrilled to continue our partnership with USACE.'
Kleinfelder has supported the USACE Sacramento District under a variety of contracts for geotechnical design and investigations since 1986, executing important geotechnical engineering and construction work at USACE dams throughout the Sacramento District and South Pacific Division. At the forefront of risk-based dam and levee safety methodologies, the firm supports water infrastructure projects throughout North America, providing a full range of services including geotechnical, geologic, seismic, environmental, civil, structural, hydrologic, and hydraulic engineering services for dams, reservoirs, tunnels, and other water facilities as well as for structure foundations and other appurtenant construction.
Stantec has successfully delivered projects for USACE globally for more than 60 years. The firm has completed thousands of task orders for civil works projects, including the concept development and design of the Chickamauga Lock Replacement for the USACE Nashville District and full design services for the Permanent Canal Closures and Pumps Project for the USACE New Orleans District. The firm was recently awarded a five-year national dam and levee safety control contract. In addition to civil works projects, Stantec is actively delivering on task orders for military programs and environmental services with USACE districts across the world.
About Kleinfelder
Kleinfelder. Bright People. Right Solutions. Founded in 1961, Kleinfelder is a leading engineering, design, construction management, construction materials inspection and testing, and environmental professional services firm. Kleinfelder now employs more than 2,400 professionals and operates from over 85 office locations in the United States, Canada, and Australia. The company is headquartered in San Diego, California. Poised for growth, Kleinfelder continues to provide high-quality solutions for our diverse client base. Visit Kleinfelder.com or follow us on LinkedIn/Kleinfelder.
About Stantec
Communities are fundamental. Whether around the corner or across the globe, they provide a foundation, a sense of place and of belonging. That's why at Stantec, we always design with community in mind. We care about the communities we serve-because they're our communities too. This allows us to assess what's needed and connect our expertise, to appreciate nuances and envision what's never been considered, to bring together diverse perspectives so we can collaborate toward a shared success. We're designers, engineers, scientists, and project managers, innovating together at the intersection of community, creativity, and client relationships. Balancing these priorities results in projects that advance the quality of life in communities across the globe.
Stantec trades on the TSX and the NYSE under the symbol STN.
For more information about Stantec's response to COVID-19, visit Responding to COVID-19.
Media Contacts
Dustin Esposito
Kleinfelder Marketing and Communications Manager
DEsposito@Kleinfelder.com
(617) 498‐4627
Ryan Lamont
Stantec Public Relations
ryan.lamont@stantec.com
(213) 955-9775