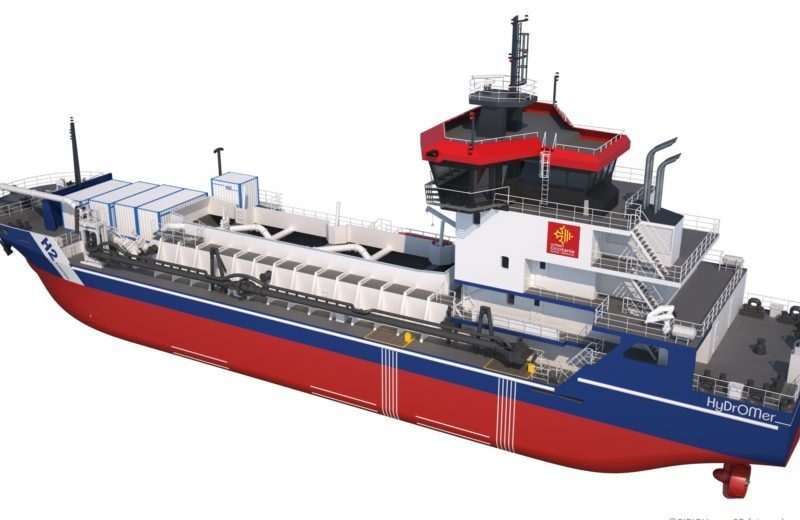 Posted on June 14, 2021
PIRIOU has just received from the south France Occitanie Region official notice of the order of a 70m airlift dredger dedicated to the maintenance of harbours in the Gulf of Lion.
Designed in collaboration with toulousan LMG Marin naval architecture agency, this modern and efficient dredger enables a 1500 m3 capacity to transport sediments. It will also be fitted with a sling to collect sand at a depth up to 32m and of a front unloading device used to replenish beaches.
The integration of a hydrogen fuel cell will enable to save up to 20% of the vessel fuel oil consumption.
The contract was awarded after more than a year and a half of international competition and plans to deliver the dredger in Sète-south France- in the 3rd quarter of 2023.