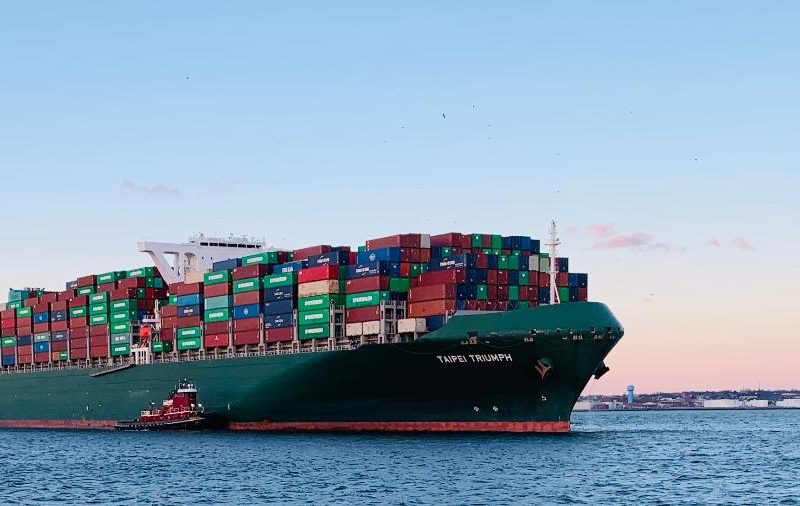 Posted on April 6, 2021
The Port of Baltimore has announced a new visitor.
TAIPEI TRIUMPH is a Container Ship that was built in 2017 and is sailing under the flag of Singapore. It's carrying capacity is 14000 TEU and her current draught is reported to be 13.4 meters. Her length overall (LOA) is 365.94 meters and her width is 51.34 meters.