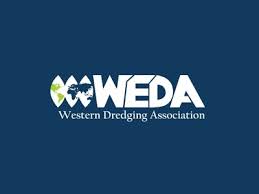 Posted on March 24, 2021
Calling all females involved in dredging related work: Women of WEDA is the place for you!
Women of WEDA represent a quickly growing membership group of WEDA all over the Western hemisphere. This group is designed to give all WEDA members an opportunity to become a part of the Women of WEDA to have better access to a network of similar professionals in the field of dredging, research institutes, universities, related industries, governmental authorities, and consultants. Women of WEDA provide members opportunities to exchange ideas, gain business insights, and expand networks within the sector.
JOIN WOMEN OF WEDA (WoW)  –  in order to receive quarterly newsletters and occasional event information – Click here
OUR MISSION
Women of WEDA is dedicated to creating a platform for female members to network with other women in the sector, while also supporting and empowering newcomers to the field by exchanging ideas and offering guidance.
WEDA MEMBERSHIP
If you are not already a proud WEDA member, click here to join/renew your WEDA membership.
Sincerely,
Kathryn Thomas
Chair, Women of WEDA (WoW)
Western Dredging Association