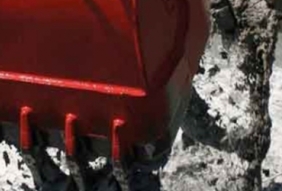 Posted on November 18, 2015
Significant progress is being made on the €6m dredging works at Dunmore East Fishery Harbour Centre in Waterford.
The works, which involve removing approx 27,000 metres cubed of material located in the harbour basin and in the approach channel to the port, commenced in June and are substantially complete.
The Minister for Agriculture, Food and the Marine, Simon Coveney TD, visited the site and said he was "delighted" to hear the project is progressing well.
Minister Coveney said: "When completed it will transform the harbour for all our users and play an important part in increasing economic activity and creating much needed jobs here in the South East."
The material in the harbour basin which was heavily contaminated has now been successfully dredged, treated and removed from the harbour, work is set to commence on removing approximately 6000 metres cubed of material from the entrance channel which is not contaminated. It is expected that the works will be fully completed by the end of November.