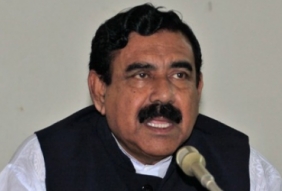 Shajahan Khan
Posted on February 22, 2016
Shipping Minister Shajahan Khan on Thursday told parliament that the government has undertaken measures for dredging 53 rivers for the development river routes across the country.
The minister said the country's river routes stand at 6,000 kilometres in the rainy season and 3,865 kilometres in the dry season. Shipping Minister Shajahan Khan made the assertions while replying to a starred question from treasury bench member Monowara Begum in the House.
He said as part of the plan the dredging of Mongla-Ghasiakhali river route is going.
Shajahan said that the government has so far collected 21 dredgers, including the 14 recent ones, to gear up river dredging activities. The minister expressed his hope that work on the development river routes will be accelerated on completion of recruitment of skilled dredger operators, according to a news agency. -Jahangir