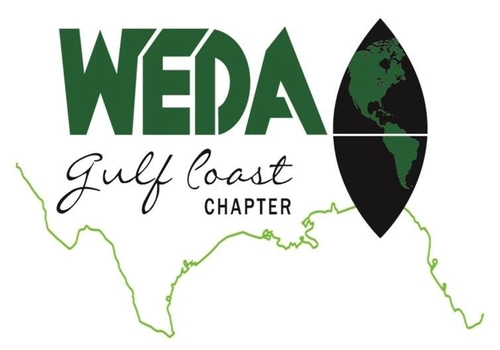 Posted on July 14, 2021
Registration is open for the 2021 WEDA Gulf Coast Chapter annual meeting to take place on November 17-19, 2021 at the Holiday Inn in the downtown historic district of Mobile, AL. The meeting will provide a forum for exchanging information of interest to the dredging industry and its associates. Representatives from all areas of the industry, including regulatory, resource agencies, contracting, and manufacturing, will attend to discuss dredging economics, benefits, technologies, and current issues.
We are currently developing our final schedule and will send out additional information in the coming weeks. We are going to focus on a specific topic for the event. (More to come)
With the country opening up, the 2021 Gulf Coast WEDA Conference is anticipated to be well-attended by a wide range of navigation stakeholders, including dredging contractors, vendors, facility operators, shippers, Environmental Resource Agencies, U.S. Coast Guard, U.S. Army Corps of Engineers, etc. As such, the conference will provide a unique opportunity for your business to showcase its capability and support WEDA through sponsorships. Please see the sponsorship tiers and benefits at the bottom of this email. 
TENTATIVE AGENDA 
Wednesday (11/17/21)

The afternoon is anticipated to start with a golf event at Robert Trent Jones Golf Course (pending sufficient demand – email Wendell Mears @ WMears@anchorqea.com if interested). WEDA's Dredging 101 Course will be offered from 1 to 5 PM, followed by an Ice Breaker from 6-8 PM in the hotel's Skyview Lounge.

Thursday (11/18/21)

The agenda will consist of technical presentations and a luncheon program that will allow members to meet USACE district representatives on a one-on-one basis. Following this, an evening reception will be held at the GulfQuest National Maritime Museum of the Gulf of Mexico.

Friday (11/19/21)

A half-day of technical presentations will fill the morning session and conclude with chapter business around noon. This year will include voting new members to the Gulf Chapter board. Additional details will be sent out soon.
LOCATION:
The Holiday Inn Mobile in downtown Mobile's historic district will have newly renovated rooms for our conference and provides sweeping views of downtown and the harbor. Centrally located, it is steps away from Mobile Carnival Museum, Gulf Coast Exploreum Science Center and IMAX, and the GulfQuest Maritime Museum in addition to all the dining and entertainment options that are in the historic district.
2021 Gulf Coast Chapter Annual Meeting   |   
When:
Wednesday, November 17, 2021
-to-
Friday, November 19, 2021

Add event to calendar

Where:
The Holiday Inn Mobile Dwtn/Hist. District
301 Government St.
Mobile, AL 36602
(251) 694-0100

Driving Directions

GENERAL INFORMATION:
The Gulf Coast Chapter of the Western Dredging Association is conducting its annual meeting from November 17-19, in Mobile, AL. The meeting will provide a forum for exchanging information of interest to the dredging industry and its associates. Representatives from all areas of the industry, including regulatory, resource agencies, contracting, and manufacturing, will attend to discuss dredging economics, benefits, technologies, and current issues.

We are currently developing our final schedule and will send out additional information in the coming weeks. We are going to focus on a specific topic for the event. (More to come)

CALL FOR ABSTRACTS:  Due by August 15, 2021
For the 2021 WEDA Gulf Coast Chapter meeting, we wanted to have a topic-specific event. The topic for this year's event is Growth and Expansion of the Dredging Industry. Please limit your abstract to one page. Presentations on all aspects of dredging (existing and new markets), safety innovations, technical and environmental challenges to beneficial material use, and related topics are welcome. Presentations specifically relevant to Gulf Coast issues or projects are encouraged. If your abstract is accepted, you will be invited to give a presentation on that subject at the conference. You will not be asked to write and submit a technical paper. The presenter will be allowed to have a corporate logo on the slides. The total presentation time will be 20 minutes with time for questions. Abstracts must include the complete contact information for the presenting author and all co-authors (organization, postal mailing address, phone number, and email address).

Submit abstracts to: John Vannoy, Orion Marine Group, jvannoy@orionmarinegroup.com

HOTEL RESERVATIONS:
Book your reservations online at the special WEDA Gulf Coast Chapter group rate of $105 per night ($86 Gov't). Please use the following links to reserve rooms online.

Click here for Standard Non-Government Reservations

Click here for Government Employee Reservations

REGISTRATION:
Online registration will be available soon on this web page. The registration fee structure is as follows:

WEDA Member: $300
Non-member: $350
Gov't Employee: $200
Students: Free for qualifying students

Sponsorships:

Platinum Sponsor – $5000.00 (Maritime Museum + Diamond)

Features the event's sponsorship at the GulfQuest National Maritime Museum and includes special recognition, signage, the ability to have a booth or table at the event, and marketing items.
Includes conference attendance for 2 persons
Includes one complimentary 4-person golf team
Interactive logo on WEDA Gulf Coast Chapter website, advertising in Conference agenda, Conference PowerPoint rotation
Project Pictures or video on Powerpoint
Recognition at the event
Signage at the event
Table for exhibition

Diamond Sponsor – $2500.00

Features special recognition, signage, the ability to have a booth or table for exhibition, and marketing items.
Includes conference attendance for 1 person
Interactive logo on WEDA Gulf Coast Chapter website, advertising in Conference agenda, Conference PowerPoint rotation
Project Pictures or video on Powerpoint
Recognition at the event
Signage at the event

Gold – $1000.00

Interactive logo on WEDA Gulf Coast Chapter website, advertising in Conference agenda, Conference PowerPoint rotation
Project Pictures or video on Powerpoint
Recognition at the event
Signage at the event
Table for exhibition

Silver – $500.00

Interactive logo on WEDA Gulf Coast Chapter website, advertising in Conference agenda, Conference PowerPoint rotation
Recognition at the event
Signage at the event
Table for exhibition

Sponsorships are available online using the following form. For large sponsorships we prefer you select the "pay by check" option to avoid processing fees.

Mr. John Vannoy, President of WEDA – Gulf Coast Chapter, is your point-of-contact for all sponsorship opportunities. jvannoy@orionmarinegroup.com  

EXHIBITING OPPORTUNITIES:
Exhibitor tables are available with the above sponsorship packages or can be purchased for $300. Please note: Exhibitor Registration (does NOT include any individual registrations so please register all exhibitors individually at the member or non-member rates.)

PDH CERTIFICATES:
Professional Development Hours (PDHs) certificates will be available for this meeting.

If you have any questions, please contact us at Info@WesternDredging.org. On behalf of the Gulf Coast Chapter Board, we look forward to seeing you in Mobile this November! 

Thank you,

John Vannoy
WEDA, Gulf Coast Chapter President