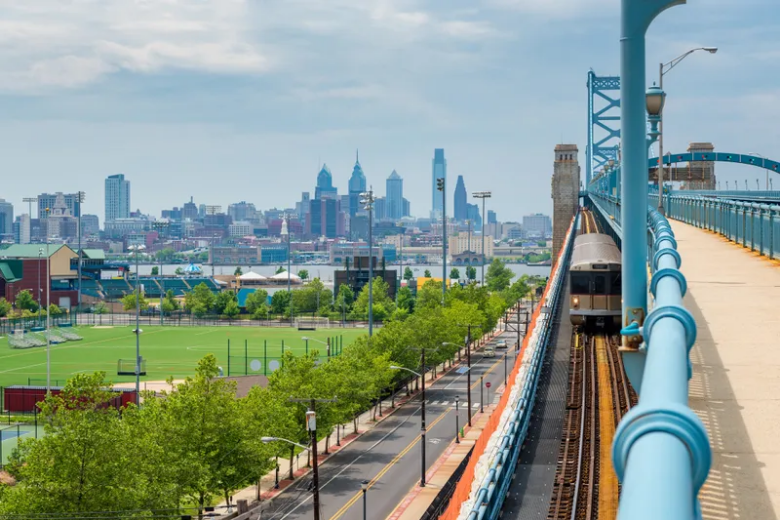 The Delaware River Port Authority manages four bridges, including the Benjamin Franklin Bridge, as well as the PATCO transit line. Photo credit iStock/Getty Images Plus
Posted on February 23, 2021
PHILADELPHIA (KYW Newsradio) — City Councilmember Cherelle Parker has been elected chair of the Delaware River Port Authority board of directors. She is the first woman to lead the Authority, which operates four bridges connecting Philadelphia and New Jersey, as well as the PATCO rapid transit line.
Parker said she was humbled to be chosen to oversee the Authority's $300 million budget and 900 person workforce.
"They have a dynamic team of senior staff and it's an honor to be working with them and the other commissioners as we look forward to charting the course in the future," she said.
Parker said she planned to encourage more collaboration with other regional transportation authorities.
"You should see DRPA and PATCO and SEPTA and all of the other regional transportation entities trying to find ways to leverage the resources that each of them have to help add value," she said.
Parker said that, as the connector for the region's intertwined economy, the Authority would play an important role in the recovery.
"Whatever the DRPA can do to contribute to the enhancement of the regional economy, it should and it must, so I look forward to working with the commissioners and Gov. Wolf and Gov. Murphy," she added.
She replaces Ryan Boyer, who resigned unexpectedly two weeks ago. She was first appointed to the 16-member board by Wolf and has served for five years.