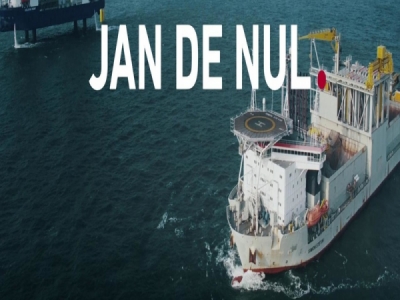 Posted on November 5, 2020
Jan De Nul Group is present all over the world and in various activities. Discover all about it in our new corporate video. Enjoy the beautiful images, exclusive stories and unique glimpse behind the scenes.
Over the past week you could not ignore the hype with some snippets of our new corporate video on our social media. Today your patience is rewarded! Watch our brand new corporate video now.
We consciously chose a style that makes us stand out. Right from the start, we draw the audience into the company story of Jan De Nul.
Jan De Nul is a tier one marine contractor with expertise in dredging and offshore services, but also a civil construction business and an environmental solutions business. Immerse yourself in the story of five colleagues, telling about five different services, reinforcing each other. These total solutions make clear that Jan De Nul has never avoided a challenge. Not in the past and not now. What we do, every day, is for the future.
This video is the main one and the first of a series. Documentary films about our various activities are about to follow.
Source: jandenul