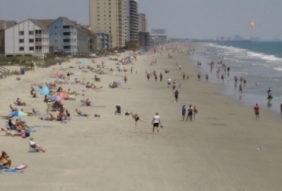 Posted on March 16, 2016
By Anita Crone, South Strand News
Garden City Beach will share in $16 million from the federal government to rebuild dunes in an area stretching from Myrtle Beach State Park south to about a mile into the Georgetown County section of Garden City Beach.
The project in the area, known as Reach 3, is part of $40 million the U.S. Army Corps of Engineers has received for nationwide renourishment projects this year.
Reach 3 encompasses the beach area from just south of Myrtle Beach State Park, into Surfside Beach and through Garden City, including parts of Georgetown County.
READ FULL ARTICLE HERE