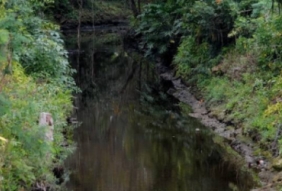 Posted on January 4, 2016
By Mark Young, Brandenton.com
Most of the $53 million Ware's Creek federal flood control project concluded this week within city limits, but Bradenton taxpayers will pay an additional $50,000 for mistakes made by a contractor hired by the U.S. Army Corps of Engineers, which oversees the project.
The city awarded a contract to Gator Dredging of Clearwater, which began Thursday to redredge areas of the creek downstream from where contractor Air Ideal Inc. of Winter Park, which specializes in commercial air conditioning, worked.
Air Ideal was responsible for the smallest section of the dredging and widening project between 17th and 21st avenues. Problems with its work surfaced and Air Ideal was officially terminated in October 2014 after walking off the site six months earlier.
READ FULL ARTICLE HERE