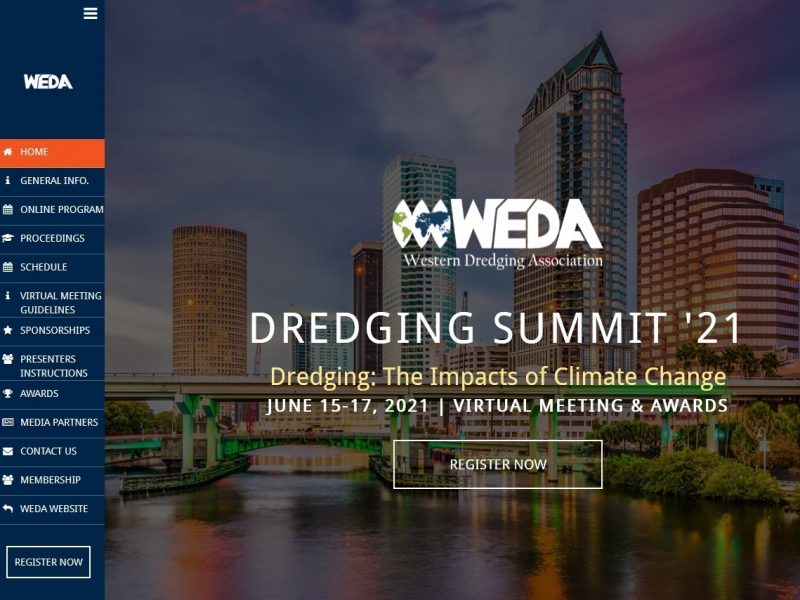 Posted on June 17, 2021
The Virtual Summit kicked off day 2, June 16, with a morning session discussing multiple aspects of Thin Layer Sedimentation Placement. Areas of discussion covered Guidance overview, Engineering and Best Management Practices, Project Examples, Perspectives from Contractors, as well as Ecological Impacts.  Presenters were USACE, Texas A&M, J.F. Brennan and Anchor QEA.

The afternoon session covered the Environmental aspects of dredging. Topics covered were Operations and Dredging Endangered Species System, which involves a decision making tool on data collection and reporting, to Fill Placement and an example of Design & Dredging of San Elijo Lagoon Project. Presenters were from Moffat & Nichol, USACE, Baird and LCPRA.
Tomorrow June 17, is the final day of the Summit.