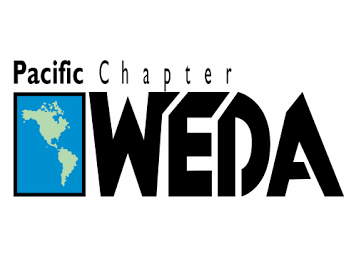 Posted on July 22, 2021
Reminder! The Board of the Pacific Chapter of WEDA has extended the deadline to submit abstracts until July 30th. The meeting will be held in downtown Seattle at the boutique MOTIF Hotel from Wednesday, October 27th to 29th, 2021. Registration, sponsorship, and hotel reservation information are listed below.
Call for Abstracts:  
Please limit your abstract to one page. Presentations on all aspects of dredging and disposal, navigation structures, environmental restoration, and related topics are welcome and presentations specifically relevant to West Coast issues or projects are encouraged. If your abstract is accepted, you will be invited to give a presentation on that subject at the conference. You will not be asked to write and submit a technical paper.
Abstract Due Date: Abstracts are due no later than July 30, 2021. No technical paper is required.
Send abstracts to: Kimbrie Gobbi at kimbrie.gobbi@woodplc.com  
For all up-to-date conference information for the 2021 WEDA Pacific Fall Conference, please visit the Pacific Chapter Page of the WEDA website.
Pacific Chapter WEDA Fall 2021 Meeting    |      
When:
Wednesday, October 27th
-to-
Friday, October 29th, 2021

Add meeting to calendar

Where:
MOTIF Seattle
1415 Fifth Avenue,
Seattle, Washington 98101
Phone: (206) 971-8000

Call for Abstracts: Please limit your abstract to one page. Presentations on all aspects of dredging and disposal, navigation structures, environmental restoration, and related topics are welcome and presentations specifically relevant to West Coast issues or projects are encouraged. If your abstract is accepted, you will be invited to give a presentation on that subject at the conference. You will not be asked to write and submit a technical paper. Submit abstracts to Kimbrie Gobbi at kimbrie.gobbi@woodplc.com.

Abstracts due date: July 30, 2021

Tentative Agenda: 

Wednesday sessions will include the Corps/Industry Meeting from 1-3 PM,
Ports Meeting 1 3 PM, 2019/20 Federal Dredging Program presentation from 3 5 PM, Hosted Ice Breaker Poster Social 6-9 PM.
Thursday's agenda will consist of technical presentations and a luncheon program. A tour unique to the culture and industry of Seattle will follow the luncheon.
Friday will continue with technical presentations throughout the day and conclude with chapter business in the early evening. Please note this conference has an additional half-day of presentations for attendees to have the chance to share talks.

Registration Fees:

$325 Member (Current WEDA Member)
$425 Non-Member
$350 Government Employee (non-member)
Sponsorships are available using the online registration form

$1000 Captains
$500 Leverman

$75 for Guests ($25 for lunch & $50 for tour)

Sponsorship: 
As you know, this event could not happen without the generous support of our sponsors such as you. We are excited to offer two tiers of sponsorship this year:

Captains ($1,000) – includes prominent logo placement throughout the event, recognition at the ice breaker, and space at the registration table for information and giveaways.
Leverman ($500)  – includes prominent logo placement throughout the event and recognition at the ice breaker.

For Captain & Leverman Sponsorship, please use the online registration form by clicking here.

Location: Centrally located in downtown Seattle, the Motif Seattle Hotel is a boutique hotel that sits at the crossroads between premium shopping, stunning city landmarks, popular Seattle sports teams and venues, as well as music both past and present.

Hotel Reservations: The hotel will sell out so please book your reservations as soon as possible for the special WEDA Pacific Chapter group rate ($249/night standard conference or $183/night government rate).

Non-Government Reservations – $249
Please use the following online reservation link to make all room reservations.
https://www.hyatt.com/en-US/group-booking/SEADH/G-WED1

Government Reservations
Use the following link to book your room at the standard room rate of $249.
https://www.hyatt.com/en-US/group-booking/SEADH/G-WED1
After you receive confirmation, send an email to the hotel with the confirmation number stating you are a govt employee and need govt rate of $183. Email: motifseattlesales@destinationhotels.com

Don't wait! The reservation cutoff is October 5, 2021.

*If you are trying to book outside of the contracted dates (10/26 – 10/30/21) please book whatever dates you can inside the block and send an email to motifseattlesales@destinationhotels.com requesting any additional nights or adjustments. Please do not call, regular front desk agents do not have the ability to make these changes.

See you in Seattle!

Shelly Anghera, Ph.D.
President, WEDA Pacific Chapter
630 Grand Avenue Suite D
Carlsbad, CA 92008
(657) 261-2675
sanghera@moffattnichol.com