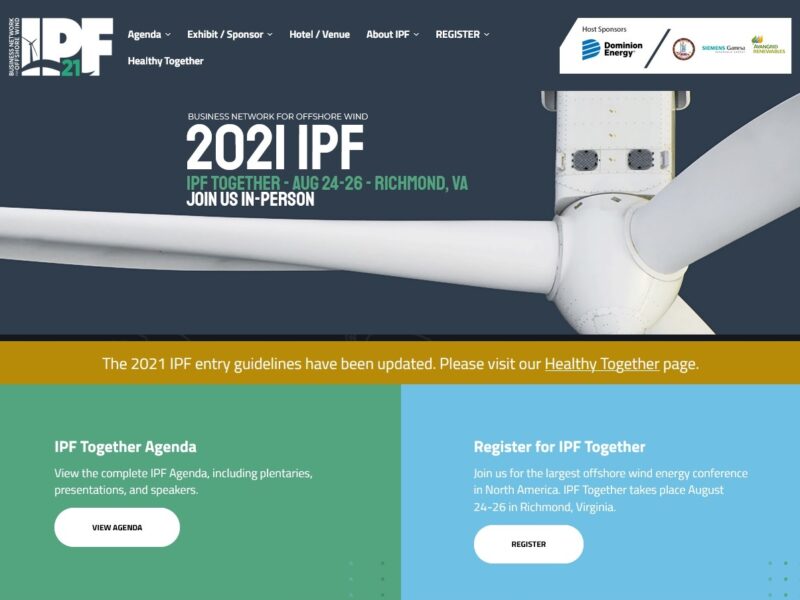 Posted on August 23, 2021
RICHMOND – The eighth annual International Offshore Wind Partnering Forum (IPF), hosted by the Business Network for Offshore Wind, will begin Tuesday, August 24 in Richmond, Virginia. The three-day event will bring together industry leaders, government officials, and companies working to build the U.S. offshore wind industry as part of the country's green energy infrastructure. This year's IPF will tackle topics from what the U.S. needs to get to net zero, local opportunities within the growing global market, and using offshore wind to strengthen the country's infrastructure.
The annual IPF conference is the premier event for the offshore wind energy supply chain, which is now projected to be a $100 billion revenue opportunity in capital expenditures alone.