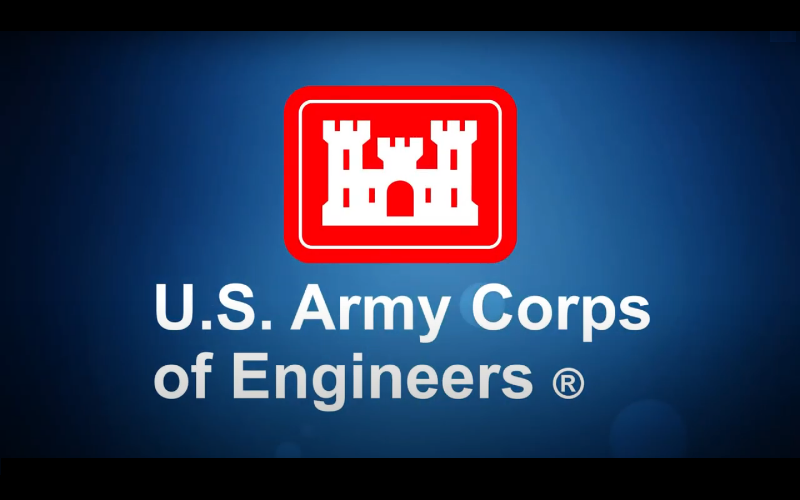 Posted on May 3, 2021
VICKSBURG, Miss. – The U.S. Army Corps of Engineers (USACE) Vicksburg District's Levee Safety Center was recently recognized by USACE Headquarters (HQ USACE) for exceptional contributions to dam and levee safety.
Social scientist Katie Noland was selected as the 2021 Levee Safety Professional of the Year for her excellence in levee safety contributions. Award nominations were received agency-wide and the HQ USACE Levee Safety Committee chose Noland out of numerous candidates.
The Levee Safety Center was also recognized as the 2021 Dam Safety Team of the Year for its leadership of the Dam Safety Risk Communication Training Team. In addition to Noland, visual information specialist Stacy Tennison also represented the district. Other members included personnel from across several districts and divisions, as well as USACE centers and the Federal Emergency Management Agency (FEMA). The HQ USACE Dam Safety Steering Committee selected the team from agency-wide nominations for outstanding contributions to dam safety within USACE.
"Dam and levee safety are paramount in our area of responsibility. We're thrilled that Katie Noland and the Levee Safety Center team have been recognized for their continued dedication and hard work," said USACE Vicksburg District Commander Col. Robert Hilliard.
The Levee Safety Center, a national center of expertise, provides support to the USACE Levee Safety Program and leads the implementation of the congressionally authorized National Levee Safety Initiative. The center also collaborates with other agencies to develop national levee safety policy. The center is based in the Vicksburg District's headquarters building in Vicksburg, Mississippi.
The USACE Vicksburg District is engineering solutions to the nation's toughest challenges. The Vicksburg District encompasses a 68,000-square-mile area across portions of Mississippi, Arkansas and Louisiana that holds seven major river basins and incorporates approximately 460 miles of mainline Mississippi River levees. The Vicksburg District is engaged in hundreds of projects and employs approximately 1,100 personnel.
Contact
Anna Owens
601-631-5208
anna.m.owens@usace.army.mil