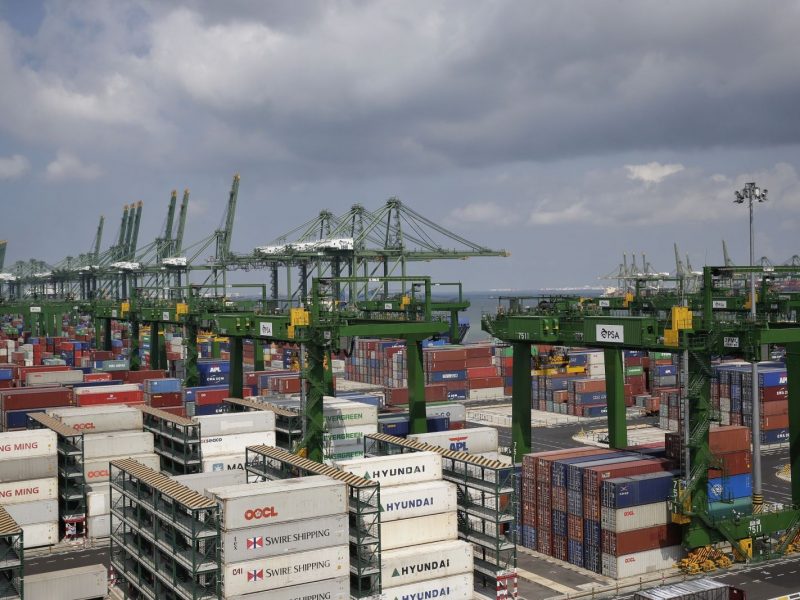 Posted on April 22, 2021
Singapore's Maritime and Port Authority  plans to set up a global maritime decarbonisation centre in the country and launch a maritime decarbonisation blueprint to 2050, outlining long-term strategies for the sector.
The port of Singapore is the world's largest bunkering hub, and the city-state is positioning itself as a leader in the race to decarbonise the maritime sector.
One of the proposals from the International Advisory Panel on Maritime Decarbonisation — which was set up by the private sector-led Singapore Maritime Foundation with support from the MPA — was to establish a global maritime decarbonisation centre where "a cluster of like-minded stakeholders can coordinate, drive and cataylse maritime decarbonisation solutions", said transport minister Ong Ye Kung at the 15th Singapore Maritime Week, which begins today.
The centre will be set up by the MPA, with support from industry participants.
The MPA will also launch a public consultation exercise by the end of this year to collect views on the maritime decarbonisation blueprint 2050. "The blueprint will outline Singapore's long-term strategies for a sustainable maritime Singapore," Kung said.
Separately, Kung said that Singapore supports a global action plan to introduce a non-discriminatory levy on marine fuel consumption to fund research into cleaner marine fuels and maritime decarbonisation.
He also reiterated that Singapore will continue to invest in LNG bunkering as it is the most practical transitional fuel, with zero-carbon fuels such as ammonia and hydrogen "quite a distance away".
Demand for alternative, low-carbon bunker fuels is expected to rise substantially in the coming years with the International Maritime Organization's goal of at least a 40pc reduction in CO2 emissions by 2030 and 70pc by 2050 compared with 2008 levels.