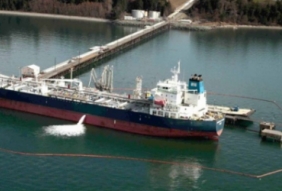 Posted on March 21, 2016
By Tom Lutey, Billings Gazette
A Puget Sound shipping terminal crucial for exporting Crow Nation coal appears headed for denial, said U.S. Rep. Ryan Zinke, R-Mont.
Zinke said he expects the U.S. Army Corps of Engineers to abort a yearslong environmental study of Gatetway Pacific Terminal and reject the project as Washington's Lummi Nation requested in January 2015.
The proposed terminal would be located near Bellingham, Wash., and traditional fishing waters of Lummi Nation, an American Indian tribe.
READ FULL ARTICLE HERE