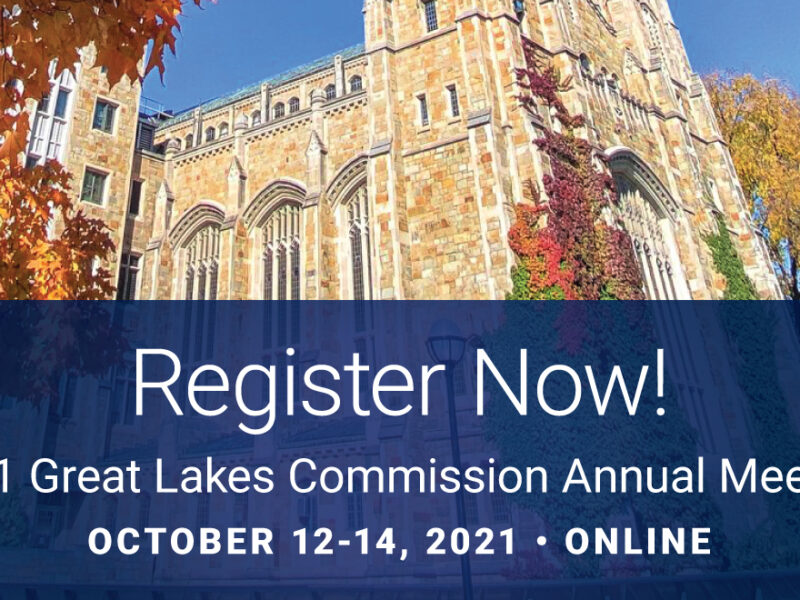 Posted on September 28, 2021
Registration is now open for the
2021 Great Lakes Commission Annual Meeting!
This year's meeting will be held online via Zoom. Information is available at www.glc.org/meetings/annual.
Public sessions are currently scheduled to begin at 9:00 a.m. EDT on October 13 and conclude by 1:00 p.m. EDT on October 14. A detailed agenda will be available soon on the meeting website.
We look forward to your participation!