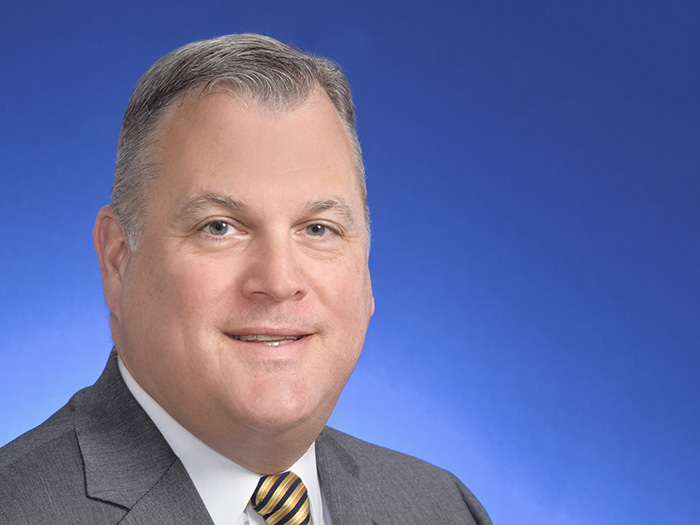 Ports of Indiana CEO Vanta E. Coda II: "The general cargo terminal operation is a unique opportunity for a stevedoring and logistics company."
Posted on February 10, 2021
For the first time in over 40 years, the general cargo dock at the Ports of Indiana-Jeffersonville will be made available to operator interests through a Request for Proposals (RFP).
As part of the RFP process, Ports of Indiana will be looking for a long-term business partner to provide stevedoring and distribution services to existing customers, grow and diversify cargoes, make investments into facility expansions and drive projects that create significant economic benefits for the regional economy.
The winning general cargo terminal operator will take over operations on January 1, 2022. The RFP will be released later this quarter. Interested parties can request a copy via RFP@portsofindiana.com.
The port's general cargo terminal consists of a 10-acre parcel of land adjacent to the Ohio River, two barge docks, a 131,000-square-foot warehouse, four acres of dock space, outdoor storage areas and 500-foot covered craneway for all weather transloading of commodities between barge, rail, truck and warehouse. The facility has operated near-capacity handling steel products for several years. Operators interested will need to provide a business plan that demonstrates initial processes as well as plans for future growth of operations at the general cargo terminal.
"The general cargo terminal operation is a unique opportunity for a stevedoring and logistics company," Ports of Indiana CEO Vanta E. Coda II said. "With the port's access to river, rail, highway and world-class infrastructure, there are competitive advantages and cost-savings from the start. We look forward to hearing from operators interested in partnering with us to grow their business in our community."