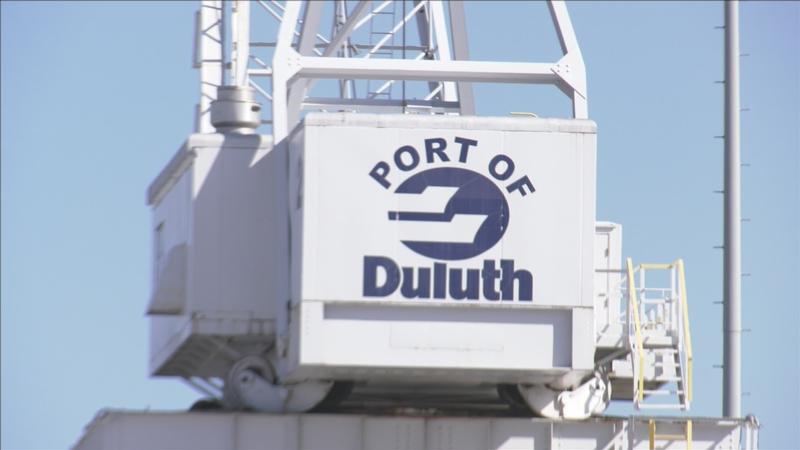 Posted on March 9, 2021
Spring is in the air, even with a lake wind. And the shipping season is only a few weeks away.
But first, we look back. December 2020 wrapped up with some good news for the shipping industry.
The Water Resources Development Act of 2020 includes more access to the Harbor Maintenance Trust Fund. "That money goes to the Army Corp of Engineers for maintenance projects throughout our waterways," explained Deb DeLuca, executive director.
The fund ballooned to $10 billion dollars because money was not being allocated. But that will change, thanks to the legislation. And the Great Lakes gets a higher percentage of it.
Also, MnDOT announced Friday that the port was getting $5 million dollars for the repair of a failing dock wall on Berth 11 at the Clure Public Marine Terminal. This will be leveraged with more federal money. More grant money is paying for the repairs along Berth 10, which is along the channel side. These repairs will be done in phases. This is important to maximize cargo storage space.
And there's another $2.4 million dollars for a warehouse. "We are super excited about that, since our warehouse space has been sold out," DeLuca added.
Another piece of good news, according to DeLuca. Governor Tim Walz has reappointed Yvonne Prettner Solon to another term on the Duluth Seaway Port Authority Board of Commissioners. "She's a wonderful addition, a great asset, and we're thrilled she's back," DeLuca shared.
Plus, they are looking ahead to the 2021 season, with iron ore expected to be strong again this year.
The Soo Locks open on March 25th.