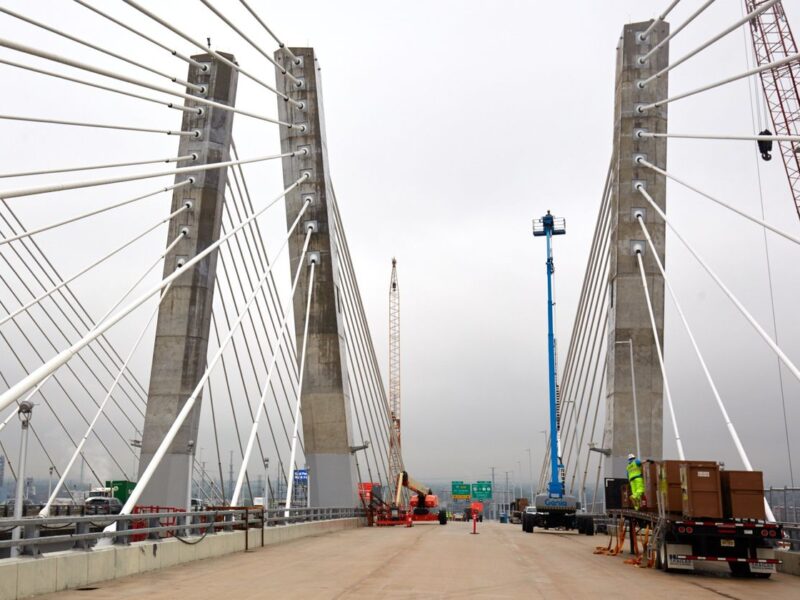 Work on the $1.5 billion, twin-span bridge was completed in 2018. Photo: Steve Remich for The Wall Street Journal
Posted on February 2, 2021
Panel's nonbinding ruling says the bistate agency needs to pay developers for construction losses
The Port Authority of New York and New Jersey has been told to pay developers $105 million because of losses incurred during construction of the replacement Goethals Bridge connecting New Jersey and Staten Island.
The bistate agency said in a recent financial filing that it intends to challenge the decision, which was imposed by a third-party arbitration board on Jan. 15 and isn't binding. Work on the $1.5 billion, twin-span bridge was completed in 2018.
"These claims are equivalent to a flag thrown not only after the play is over, but the game has long ended," a Port Authority spokesman said in a written statement. "We disagree with their basis and intend to contest them."
The opening of the bridge's second and final span represented a win for the Port Authority—a project delivered on time and, seemingly, on budget.
READ THE FULL ARTICLE HERE!
Source: wsj.com