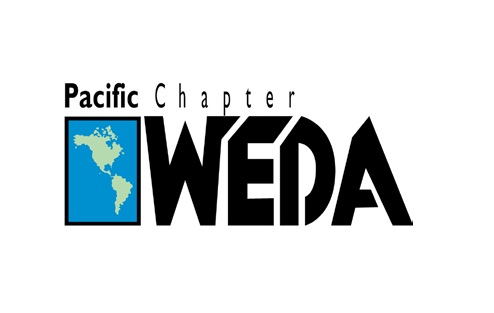 Posted on October 1, 2021
We are excited to have a in person full conference planned in Seattle! Please see the draft program attached.
The hotel block will expire October 5th, please reserve your room now at MOTIF Hotel from Wednesday, October 27th to 29th, 2021. Registration, sponsorship, and hotel reservation information are listed below.
Pacific Chapter WEDA Fall 2021 Meeting    |      
When:
Wednesday, October 27th
-to-
Friday, October 29th, 2021
Add meeting to calendar
Where:
MOTIF Seattle
1415 Fifth Avenue,
Seattle, Washington 98101
Phone: (206) 971-8000
Agenda: 
Wednesday sessions will include the Corps/Industry Meeting from 1-3 PM,
Ports Meeting 1 3 PM, 2019/20 Federal Dredging Program presentation from 3 5 PM, Hosted Ice Breaker Poster Social 6-9 PM.
Thursday's agenda will consist of technical presentations and a luncheon program. A tour unique to the culture and industry of Seattle will follow the luncheon.
Friday will continue with technical presentations throughout the day and conclude with chapter business in the early evening. Please note this conference has an additional half-day of presentations for attendees to have the chance to share talks.
Hotel Reservations: The hotel will sell out so please book your reservations as soon as possible for the special WEDA Pacific Chapter group rate ($249/night standard conference or $183/night government rate).
Non-Government Reservations – $249
Please use the following online reservation link to make all room reservations.
https://www.hyatt.com/en-US/group-booking/SEADH/G-WED1
Government Reservations
Use the following link to book your room at the standard room rate of $249.
https://www.hyatt.com/en-US/group-booking/SEADH/G-WED1
After you receive confirmation, send an email to the hotel with the confirmation number stating you are a govt employee and need govt rate of $183. Email: motifseattlesales@destinationhotels.com
Don't wait! The reservation cutoff is October 5, 2021.
*If you are trying to book outside of the contracted dates (10/26 – 10/30/21) please book whatever dates you can inside the block and send an email to motifseattlesales@destinationhotels.com requesting any additional nights or adjustments. Please do not call, regular front desk agents do not have the ability to make these changes.
For all up-to-date conference information for the 2021 WEDA Pacific Fall Conference, please visit the Pacific Chapter Page of the WEDA website.
See you in Seattle!
Shelly Anghera, Ph.D.
President, WEDA Pacific Chapter
630 Grand Avenue Suite D
Carlsbad, CA 92008
(657) 261-2675
sanghera@moffattnichol.com