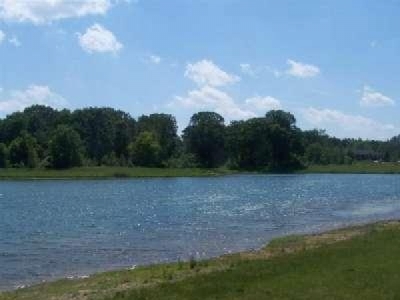 Posted on September 22, 2016
The city of Independence is seeking permission to dredge more material from Bugle Lake in an effort to improve the lake.
A project completed last year removed about 393,000 cubic yards of sediment from the lake, which was created in 1877 by the construction of a grist mil dam on Elk Creek. Originally about 90 acres with a depth of 10 to 15 feet, the impoundment has since shrunk to about 20 acres with an average depth of just 2.6 feet.
In 2014, the U.S. Army Corps of Engineers authorized the city to put dredge spoils into about 35.5 acres of the lake and adjacent wetland as part of a restoration project.
Now the city is seeking permission from the Corps to temporarily store another 11,000 cubic yards of material on 2.24 acres of wetland meadow along the west shoreline.
According to the city's application, the area would be graded into lake bank similar to what was done in 2015. The Wisconsin Department of Natural Resources approved the permit modification in May.
The project is a part of the city's ongoing effort to improve the lake as multiple-use surface water.
Source: La Crosse Tribune