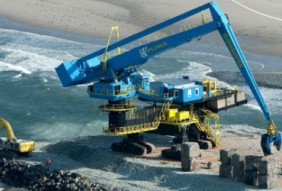 Posted on January 7, 2016
This review of the global dredging market focuses on the situation in 2014 and was published in December 2015.
IADC is always very thorough and precise in estimating the dredging turnover. By verification of data this document is continuously improved.
About IADC
IADC stands for "International Association of Dredging Companies" and is the global umbrella organisation for contractors in the private dredging industry. As such IADC is dedicated to not only promoting the skills, integrity and reliability of its members, but also the dredging industry in general. IADC has over one hundred main and associated members. Together they represent the forefront of the dredging industry.