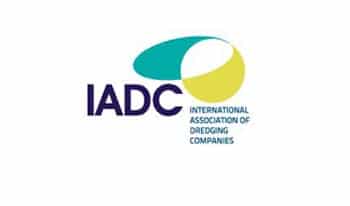 Posted on July 15, 2021
An IADC seminar focussed on Dredging and Reclamation has been planned to take place at the IHE Delft Institute for Water Education in the Netherlands from 8 through 12 November 2021.
Since 1993, IADC has provided five day seminars especially developed for professionals in dredging related industries. In addition to basic dredging methods, new equipment and techniques are explained by lecturers who are experts in their field.
The seminar includes a site visit to the shipyard of Dutch dredging contractor Van Oord. Also included in the €3100 fee are the proceedings, workshops, a special participants' dinner and a Certificate of Achievement.
For further information contact Rita Van Leeuwen at Email: vanleeuwen@iadc-dredging.com , Tel: +31 70 352 33 34