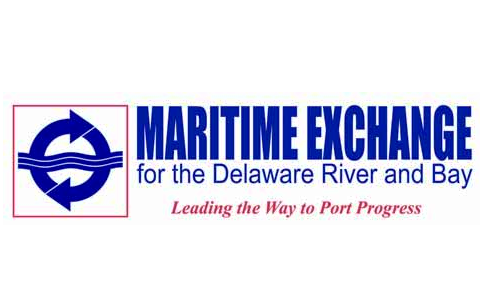 Posted on September 16, 2021
The Board of Directors for the Maritime Exchange for the Delaware River and Bay has named Lisa Himber as president of the 146-year-old association. The appointment comes following the sudden passing of former president Dennis Rochford.
"Lisa Himber has the knowledge, expertise, and leadership skills to guide the Maritime Exchange into its next phase of growth and development," said Chairman John T. Reynolds. "If you consider the Maritime Exchange to be a large ship steaming on the ocean, Lisa Himber is the rudder that keeps the ship on course. Without that rudder, the ship would be helpless."
Himber started at the Exchange in 1988. After assuming increasing levels of responsibility and a series of promotions, she became vice president in 1996. As president, she will direct the organization's government affairs, operations, and membership services for the approximately 300-member association and its 14 staff and 24/7 operations.
Her steadfast service to the maritime industry has led to recognition from public and private agencies alike. She has received multiple U.S. Coast Guard Meritorious Service Awards, was named an Honorary Customs Officer, and was appointed to the National Maritime Security Advisory Committee by then Department of Homeland Security Secretary Tom Ridge, where she served two terms as chair during her ten years on the committee. Most recently, Himber was inducted into the Delaware Maritime Hall of Fame with the 2021 class.
Himber volunteers her time to numerous maritime-related organizations. She is currently the president of the Seamen's Center of Wilmington board and also sits on the boards of the Seamen's Church Institute of Philadelphia and South Jersey, the Ports of Philadelphia Maritime Society, the National Association of Maritime Organizations, and Maritime Information Service of North America.
"The Maritime Exchange has an engaged board of directors and a fantastic team of professional staff who are laser-focused on meeting member needs. It's an extreme honor to lead this dedicated group going forward, and I am confident that Exchange members and the port business community in general will continue to benefit from the commitment and energy our group brings to the maritime industry," Himber said.