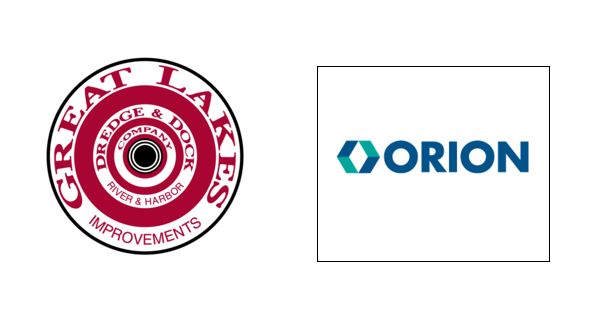 Posted on January 25, 2021
DredgeWire Report
This past week both publicly traded US dredging companies, Great Lakes Dredge & Dock (GLDD) and Orion Marine Group (ORN), made presentations at the NobleCon17 Virtual Investor Conference.
Mark Marinko CFO together with CEO Lasse Petterson presented for Great Lakes.
Here is DredgeWire's list of bullet points of key comments made, along with a link to the presentation.
In 2020 GLDD deemed "Essential critical infrastructure company"
"Largest provider of dredging services in USA and only US company with international presence" (mostly Middle East)
Recently about 40% market share in USA
"Federal government is 80% of our work"
1200 employees
Backlog is $661 million
Building 6500yd3 hopper dredge (ready 2023), with option for a second unit, and announced design contract for wind farm support vessel, both Jones Act compliant
$75 million share repurchase authorized with $4mm done
Over 50% is recurring revenue from maintenance etc work
EBITDA way up last 3 years because:
i. Market up 50%
ii. Restructuring reduced $40mm of costs
iii. Hopper "Ellis Island" on stream
$35mm-$40mm of annual capex
"Port deepening cycle continuing for quite some time, giving us great opportunities"
Orion Marine CFO Robert Tabb presented for Orion.
Link to the presentation: