Posted on July 3, 2021
DredgeWire Exclusive
The vessel BBC Rainbow has imported dozens of giant 230 foot long (about 75 m) blades for wind turbines destined for a huge new wind power project in Black Rock West Virginia by the Clearway Energy Group.
The BBC Rainbow is pictured below docked at Rukert Terminal across the Patapsco river from the historic Fort McHenry in Baltimore Maryland.
According to Andy Nixon, Vice President at Rukert, Rukert and Canton Stevedoring partnered for this project. When offloaded, the trucks carrying the blades are about the length of an American football field, 300 feet! Each shipload carries 36-39 blades.
In the picture below, you can see circled in red a stevedore working on one blade, dwarfed by its size. The blades came from Spain.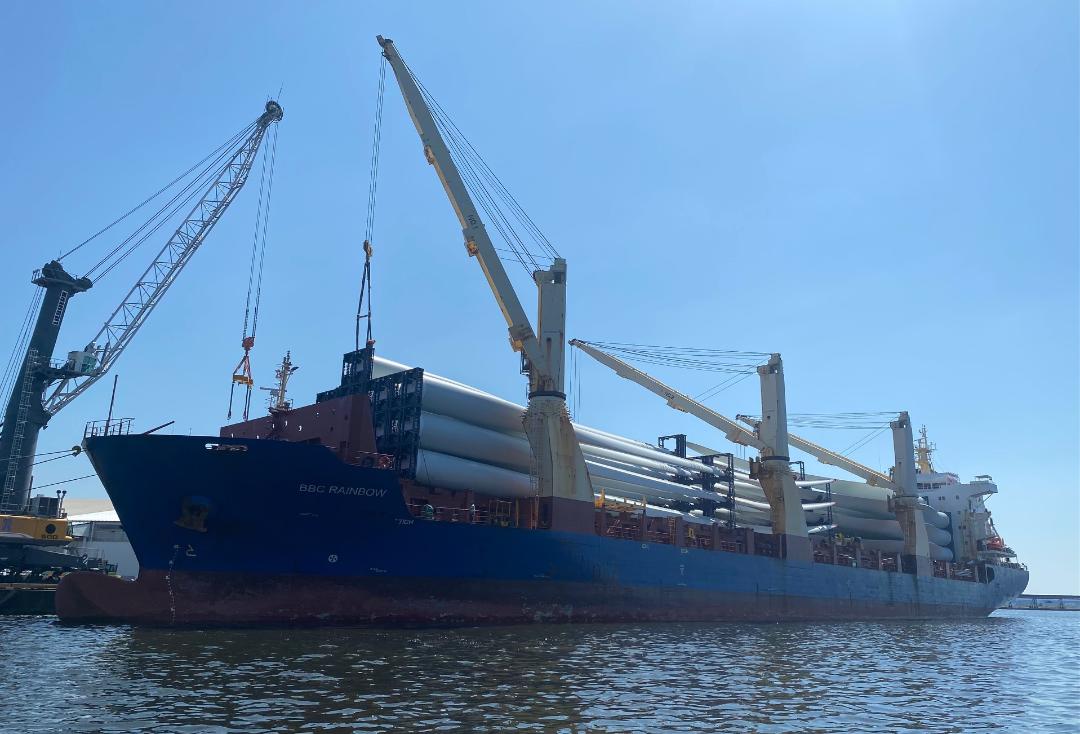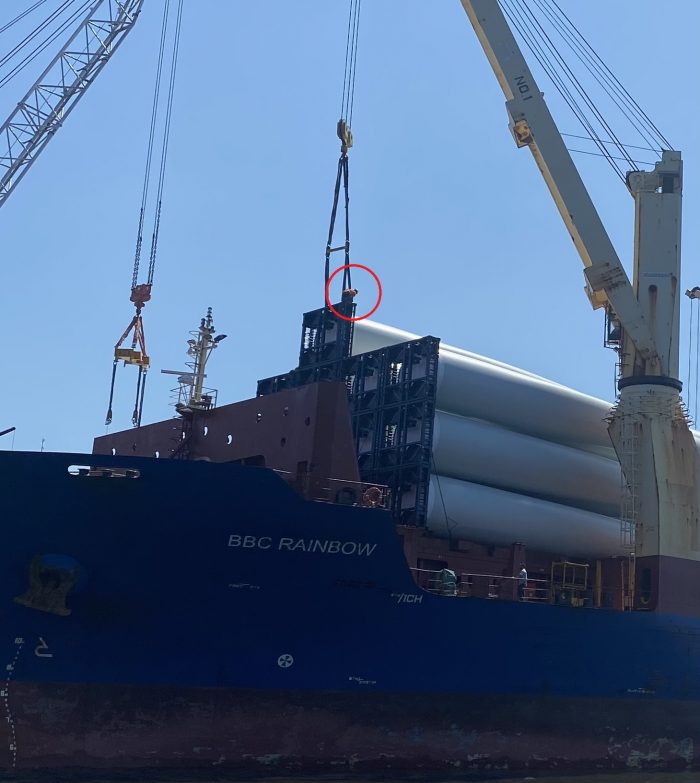 $200 Million for 115MW wind farm
Clearway's Black Rock project Black Rock represents a $200 mm investment which will create 200 construction jobs and should be operational before the end of 2021.
The project will have a total of 23 turbines supplied by Siemens Gamesa Renewable Energy with construction led by Reed & Reed and Bechtel Corporation.
Black Rock Wind has long-term power purchase agreements with Toyota and AEP Energy, a wholly-owned subsidiary of American Electric Power. Both companies are major employers in West Virginia.