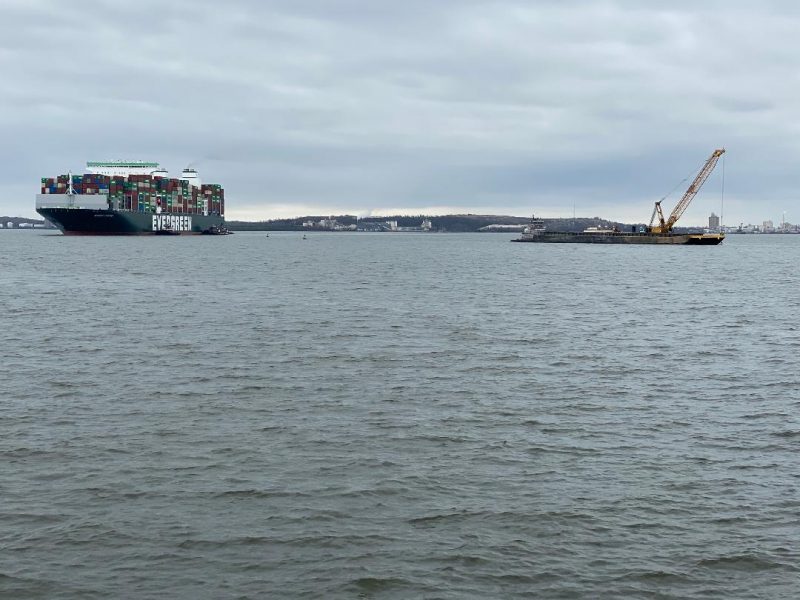 Posted on April 1, 2021
DredgeWire exclusive
The Port of Baltimore reported a productive session yesterday with officials visiting from the US Army Corps of Engineers and the Knauss Marine Policy Fellow with the US House Transportation & Infrastructure Committee visiting the Port.
Officials visited the marine terminals and the dredge containment management facilities at Masonville and Cox Creek. Inflow from the Seagirt dredging project was in full operation at Masonville. During the visit the Ever Faith of Evergreen, a 12,000 TEU container ship called on the Port.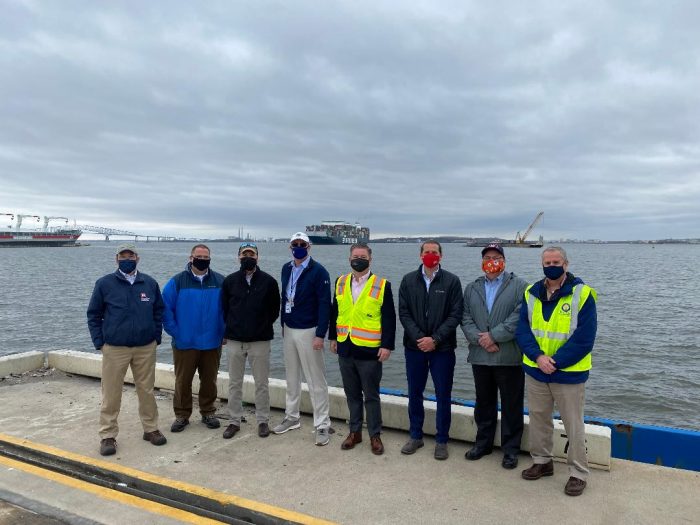 (L-R) – Kevin Brennan, USACE Baltimore District; Bill Sieb, USACE Baltimore District; Tom Smith, USCE Headquarters, Washington, DC; William Doyle, Executive Director, Port of Baltimore; Bayard Hogans, PAC, Chesapeake, Arye Janof, US House T&I Committee Knauss Fellow; Hank Gruber, USACE North Atlantic Division, and Brian Miller, MPA Deputy Executive Director.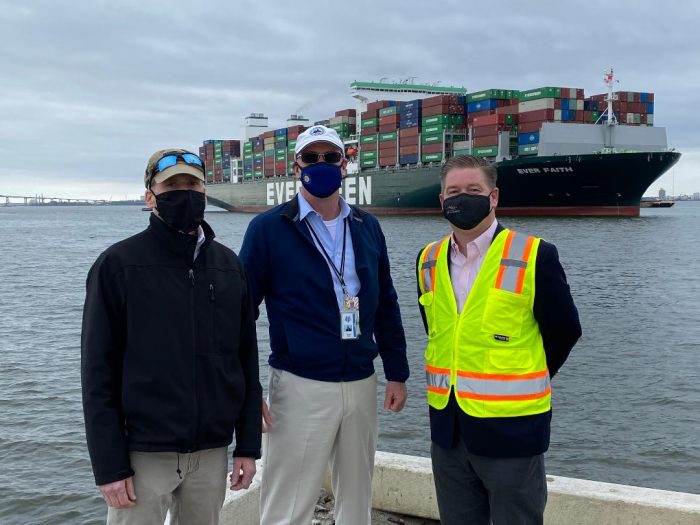 L-R: Tom Smith, USACE, William Doyle, MPA and Byers Hogan, PAC Chesapeake