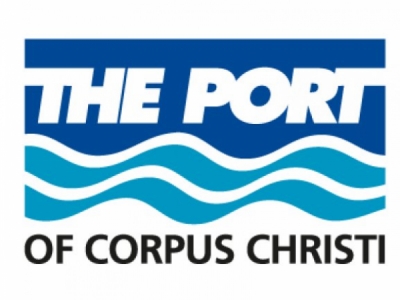 Posted on March 14, 2019
Houston — The Port of Corpus Christi should be able to load Aframaxes, Suezmaxes and partially loaded VLCCs to export US crude to international markets by October 2020, an executive with The Carlyle Group, an investor in the port's expansion, said Tuesday.
"We expect to be operational in October 2020 at 54 feet," Ferris Hussein, managing director at The Carlyle Group, said on a panel at CERAWeek by IHS Markit.
Dredging the Corpus Christi port to 54 feet will allow Aframaxes, Suezmaxes and partially loaded VLCCs to export crude, he said.
That 54 feet allows "a little more than half" of a laden VLCC, Hussein said.
Hussein said the port would later be dredged to 75 feet, allowing VLCCs to be fully loaded with crude by October 2021.
The dredging to 75 feet would only be done at Harbor Island, Hussein later clarified. The Harbor Island terminal would be the first US onshore terminal servicing fully-laden VLCCs.
Lone Star Ports, a joint venture between Carlyle and The Berry Group, is leading the Harbor Island project.
Sean Strawbridge, the Port of Corpus Christi CEO, said Ferris' estimate for VLCCs is "ambitious."
It is achievable "but with all the stars aligned," Strawbridge told S&P Global Platts in an email.
Dredging the channel is not without its difficulties, said Strawbridge, speaking on the panel.
"The Army Corps of Engineers is one of the most underfunded and unwieldy agencies in the federal government," he said, citing a cut in Corps funding in President Donald Trump's proposed budget.
The port is not seeking federal funds for the expansion to 75 feet, Strawbridge said, which is why it has partnered with The Carlyle Group on the project.
"If we were seeking federal funds we would have to get congressional authorization," he said on the sidelines of the conference.
Currently "dredging demand" exceeds supply, Strawbridge said, largely because of the Jones Act and the Dredging Act of 1906.
"You have to use US-made vessels and US crews," he said.
"There is a tremendous amount of international dredging capacity that could be brought to the United States even using US crews," he said. But those two measures do not allow for that. As a result, "dredging costs have risen significantly," he said.
More export capacity will be needed to meet the growing production of US crude.
The International Energy Agency said Monday the US would export more crude than Russia and nearly as much as Saudi Arabia in five years.
US crude export capacity is forecast to reach 5.1 million b/d by 2024, from 4.9 million b/d in 2018, and could grow to 8.4 million b/d within five years, the IEA said.
Source: spglobal.com