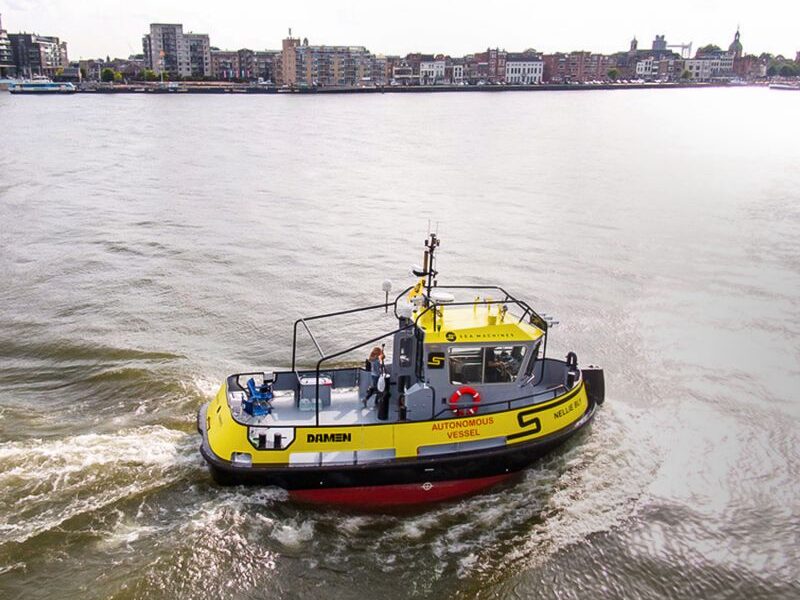 Posted on September 17, 2021
Who on board is steering? Well soon it will be nobody actually!
This is not your regular Damen Stan Tug 1004. This yellow coloured adventurer is going to embark on a 1,000 nautical mile fully autonomous and remotely commanded journey around Denmark later this month. Built by us and armed with an autonomous system by Sea Machines Robotics, she is going to prove that the world's waterways are primed and ready for long-range autonomy.