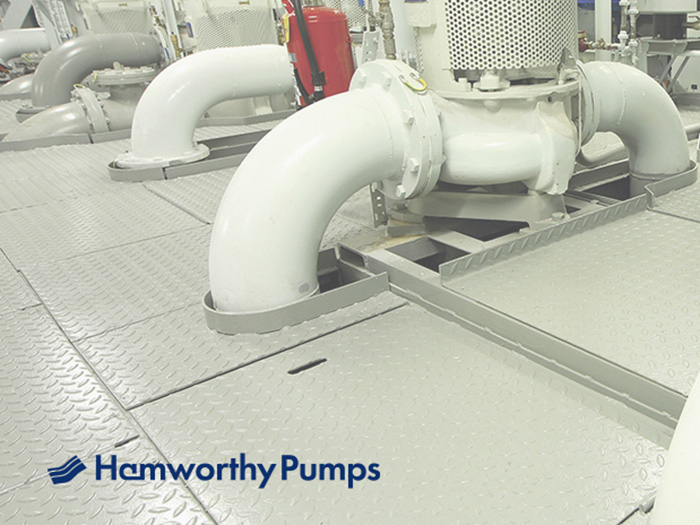 Posted on March 30, 2021
Brooklyn, New York, N.Y., based American Ship Repair has signed an agreement to represent Hamworthy Pumps in the United States.
ASR, which has 70 years of experience in technical solutions and products, will provide sales and life cycle support for the entire range of Hamworthy Pumps product and solutions line.
Singapore-based Hamworthy Pumps is a leading manufacturer of in-line pumps for the marine and offshore industries, within the areas of engine room pumps, pump room systems, fire water pump packages, and scrubber pumps.
"This is an exciting and natural addition to our portfolio of principals," said Peter Gianopulos, President of ASR. "Both Hamworthy Pumps and ASR have a long history of delivering excellent products and customer service to the market. This collaboration gives U.S. customers local support for their Hamworthy requirements.
Alex Dickinson, Regional Sales Manager, Americas for Hamworthy Pumps calls the partnership a win-win situation. "Together we will open doors to new customers and projects which we may not have been aware of otherwise, as until now, we had no local presence in the U.S. to serve the commercial market. ASR also has good contacts and relationships through their affiliate offices in Shanghai and Athens, which is also of great benefit to us."
Hamworthy Pumps, a part of the Svanehøj Group along with sister brand Svanehøj, has a strong presence worldwide with several shipyard partnerships in Asia, and a recent reentry into the tanker market through a partnership with Hoyer Motors in Denmark.
"Hamworthy has the expertise and resources to deliver customized pumping solutions," said Gianopulos. "We're proud to represent their products and provide support to them in the market, while adding a new solution for our clients."