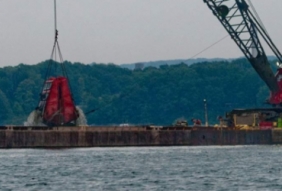 Posted on January 19, 2016
By Dana Massing, GoErie.com
The U.S. Army Corps of Engineers is seeking public comment on plans to dredge Erie's harbor this summer and dump the materials in Lake Erie.
The Corps of Engineers' Buffalo District is anticipating the need to dredge the federal navigation channels of Erie's harbor including the entrance channel, harbor basin and three adjacent areas.
The dredging is tentatively scheduled to take place between June 15 and Sept. 15, according to a public notice issued by the corps.
READ FULL ARTICLE HERE