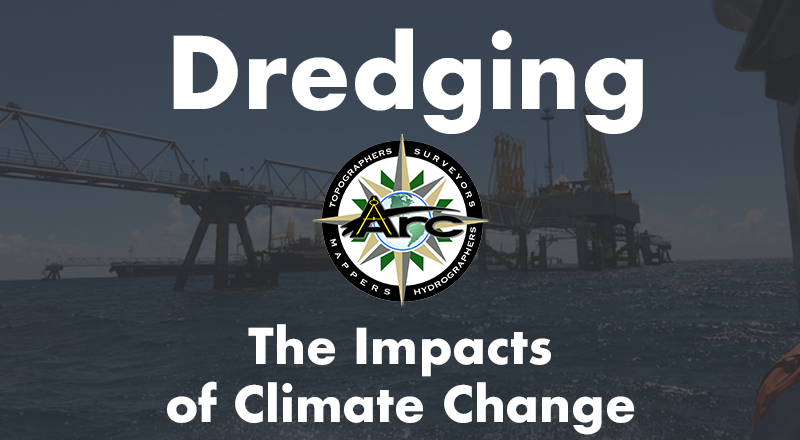 Posted on June 22, 2021
Arc Surveying & Mapping, Inc., a lifelong member of WEDA, the Western Dredging Association, is proud to have participated as a sponsor of the June 15 – 17 2021 virtual Dredging Summit 21'. The theme "Dredging: The Impacts of Climate Change" was well addressed by participants and provided an opportunity for Arc Surveying & Mapping, Inc. to offer means and methods of assisting participants to achieve their goals through better identification and understanding of subsurface areas of concern.
Arc's group of Professional Surveyors, Certified Hydrographers, Engineers, UAV Pilots, Geophysicists, GIS Specialists, Mapper & Modelers, led by a management team with over thirty (30) years of dredging experience on new work deepening and sediment remediation projects, would appreciate the opportunity of introducing innovative technology that describes the subsurface in a manner never before available and has been referred to as "a game changer."
The Arc Aquares geophysical system is proven to clearly identify sediment layering and is not affected by gaseous organics.  The system, developed in Belgium, is in use worldwide on major dredging projects and by the largest dredging companies in the US for surgical rock and contaminated sediment excavation, estimating and equipment choices.
Click on Link for Presentation: https://www.arcsurveyors.com/arcnews.html