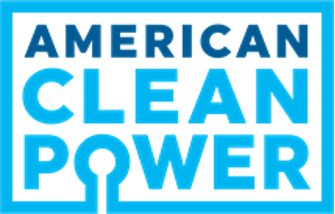 Posted on March 4, 2021
WASHINGTON DC, March 2, 2021 — The American Clean Power Association (ACP) today issued the following statement after the Senate confirmed Gina Raimondo as U.S. Commerce Secretary.

"American Clean Power congratulates Secretary Raimondo as she begins her position leading the U.S. Department of Commerce. In her previous role as Governor, Secretary Raimondo recognized the economic and environmental benefit of clean energy, including offshore wind, to her home state of Rhode Island. The Secretary is poised to use that experience to help deliver on the Biden-Harris Administration's promise of harnessing the power of clean energy to simultaneously grow the U.S. economy and address the threat of climate change. The American clean power industry looks forward to working closely with Secretary Raimondo in her new role." – Heather Zichal, CEO of the American Clean Power Association (ACP)

About ACP: American Clean Power is the voice of the clean power industry that is powering America's future, providing cost-effective solutions to the climate crisis while creating jobs, spurring massive investment in the U.S. economy and driving high-tech innovation across the nation. We are uniting the power of America's renewable energy industry to advance our shared goals and to transform the U.S. power grid to a low-cost, reliable and renewable power system. Learn more about the benefits clean power brings to America at www.cleanpower.org and follow us on Twitter @USCleanPower, Facebook and LinkedIn.
American Clean Power Assoication

1501 M Street NW, Suite 900

Washington, DC 20005

202.383.2500