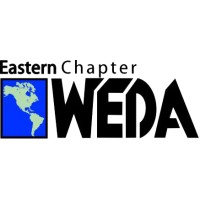 Posted on April 8, 2021
The Board of the Eastern Chapter of WEDA invites you to submit an abstract for a technical presentation at our Fall 2021 conference in Charleston, South Carolina. 
Call for Abstracts:  
For the 2021 WEDA Eastern Chapter meeting, we wanted to have a topic-specific event. With this in mind, we felt a relevant topic for this year's event is Evolution and Future of Deepening Projects. We want to encourage presentations that focus on the life cycle of port deepening projects. These projects can include the preliminary evaluation of the project's economics, the engineering and design, containment site development, the actual dredging itself, and the final project. In addition to specific mitigation and environmental enhancement projects. We are also looking at projects that may not have gone forward. We are looking for presentations where the work was completed in the last 3 years and was performed along the eastern coast of the US. Presentations that focus on self-promotion, specific products or corporate marketing will not be accepted. The presenter will be allowed to have a corporate logo on the slides. The presentation should be 20 minutes with time for questions.
Abstract Format:
Abstracts must be in English
Abstracts cannot exceed one standard-size page (8.5"x11") of a Microsoft Word® document with 1-inch left/right/top/bottom margins
Abstracts must be organized under the following required subheadings:
Background/Objectives

State the objective, situation, economic driver, history, and objectives that led to the work intended to be presented.

Approach/ Activities

Describe the phase of the project and identify what was done to achieve the final phase or project.

Results/Lessons Learned

Discuss the final outcome of the phase or project.
Abstracts must include the complete contact information for the presenting author and all co-authors (organization, postal mailing address, phone number, and email address).
Please forward abstracts to:
Steve Miller
Program Manager, WEDA Eastern Chapter
Ellicott Dredges, LLC
smiller@dredge.com
When:
Wednesday, October 13th at 1 PM
-to-
Friday, October 15th, 2021 at noon

Add Eastern Chapter meeting to your calendar

Where:
Francis Marion Hotel
387 King Street
Charleston, SC 29403

General Information: We are currently developing our final schedule and will send out additional information in the coming weeks. As we implemented last year, we are going to focus on a specific topic for the event. (More to come)

Tentative Agenda

Wednesday (10/13/21) afternoon will start the program with an opportunity to take the Dredging 101 course. That will be followed by an Ice Breaker from 6-9 PM.
Thursday (10/14/21)agenda will consist of technical presentations and a luncheon program that will allow members to meet with USACE district representatives on a one-on-one basis. We are excited to announce that our reception will be at the South Carolina Aquarium. More details and sponsoring opportunities to come.
Friday (10/15/21) will continue with a half-day of technical presentations and conclude with chapter business at about noon. This year will include voting in a new member to the eastern chapter board. Additional details will be sent out soon. 

Location: The Francis Marion Hotel became an instant Charleston landmark when it opened in 1924. Rising 12 stories above the Historic District, the hotel offers spectacular views of Charleston's church steeples, antebellum mansions, and famous harbor, providing easy access to the wealth of Charleston's historic attractions.

Hotel Reservations: The hotel reservation link will be distributed out and posted on the Eastern Chapter webpage when available.

Conference Registration: Online registration will be distributed out soon and posted on the Eastern Chapter web page. The registration fee structure is as follows:

WEDA Member: $300
Non-member: $400
Gov't Employee: $200
Students: Free for qualifying students

Sponsorships: Opportunities will be sent out in the coming weeks. We will develop some different ways for members to promote themselves and allow them to select different items/events to support and allow the sponsors to show their wares.

See you in Charleston!

Andrew Timmis
President, WEDA Eastern Chapter
J.F. Brennan Company, Inc.
atimmis@JFBRENNAN.COM