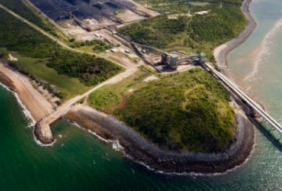 Posted on October 30, 2015
By David Chen, ABC
Green groups have again urged the Federal Government to reject plans to expand a north Queensland coal port.
Federal Environment Minister Greg Hunt is considering the latest application for dredging and construction at Abbot Point, near Bowen, after the Queensland Government finalised its environmental impact statement.
Louise Mathieson from the World Wildlife Fund (WWF) said the plan should be rejected because it would damage clumps of coral near the port.
READ FULL ARTICLE HERE