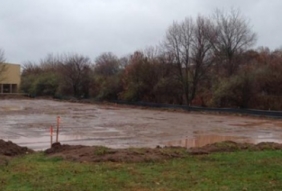 Posted on November 17, 2015
By Kristin Stoller, Hartford Curant
A state agency's plans to dump sediment from Piper Brook on a field has angered neighborhood residents who say the field will never be the same.
"It seems to me that they did this pretty much in secret to our park," Southwood Drive resident Ralph Mittica said. "When I start thinking about their promises, they've lost my trust."
The Piper Brook work is part of the state Department of Energy and Environmental Protection's maintenance project on the flood-control channel of the south branch of the Park River watershed. The work is being overseen by the federal Natural Resources Conservation Service.
READ FULL ARTICLE HERE