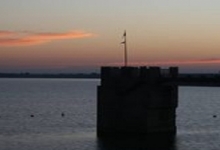 Posted on July 27, 2015
By Charlene Belew, The Duncan Banner
After feeling side effects from a nearly five-year long drought and seeing one of the wettest months on record, projects concerning water supplies for Duncan are finally coming to fruition.
As of Tuesday, Dave Taylor of the Waurika Master Conservancy District said the Water Resource Board approved the loan for the Waurika dredging project and bids were opened on Tuesday.
According to Taylor, WMCD awarded a bid to Wynn Construction for about $8.7 million, which was lower than the estimated price.
READ FULL ARTICLE HERE