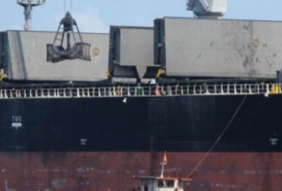 Posted on December 9, 2015
By Kien Giang, Thanh Nien New
Kien Giang Province has requested that the government and the Navy end sand dredging at a military port in Phu Quoc as the activity is starting to cause severe erosion.
A statement from the province authorities said the dredging has caused erosion along one kilometer around the island and there's a risk that it will continue eating inward.
The Ministry of National Defense gave the Navy an approval to start the dredging in 2010 so that the Navy Zone 5 Port can accommodate large ships. The sand collected has been exported.
READ FULL ARTICLE HERE