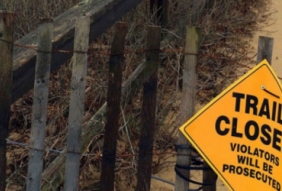 Posted on January 5, 2016
By Tao Woolfe, CapeNews.Net
Curious onlookers trudged through rain and chill this week, treading carefully along the narrow boardwalk, to witness the beach reconstruction project at Town Neck Beach.
Once they made their way over the mist-shrouded marshes and looked through the chain-link fence enclosing the landside work area, they could spy bulldozers, men with surveying equipment, massive lengths of pipe, and wooden pallets.
Out on the gray water tugboats labored in the fog to secure hundreds of feet of metal pipe. But onlookers did not see the sight they scrambled up the side of an observation dune to see—180,000 cubic yards of sand dredged from the bottom of the Cape Cod Canal being pumped through a pipeline onto the beach.
READ FULL ARTICLE HERE