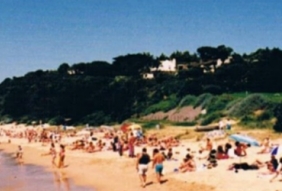 Posted on January 5, 2016
One of Victoria's most iconic beaches will undergo a major restoration, but the Andrews government continues to deny a link between the damage at Portsea front beach and the contentious channel deepening project, despite mounting scientific evidence.
The decisions follows years of delays and millions of dollars spent on temporary measures that experts claim have exacerbated the erosion.
An 18-month study by consultants Worley Parsons will be released this month and is expected to find that recent changes to the seabed in Port Phillip Bay have increased the size and velocity of waves moving towards Portsea front beach.
The latest report follows other independent studies by the CSIRO and environmental consultancy firm Water Technologies in 2013, which found channel deepening had contributed to to extensive erosion at Portsea and other damage along the Mornington Peninsula.