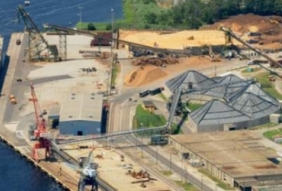 Posted on February 1, 2016
By Tim Buckland, StarNews Online
The N.C. State Ports Authority board agreed to spend up to $21.6 million on a project to widen the Port of Wilmington's turning basin to accommodate larger ships.
"This is a good project," authority CEO Paul Cozza said. "It makes sense."
The project, scheduled to be completed by June 30, includes removing an existing bulk pier and dredging along the port's side of the river to expand the turning basin from 1,200 feet to 1,400 feet.
READ FULL ARTICLE HERE