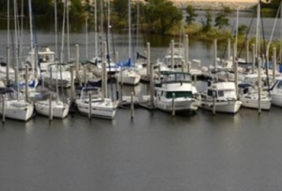 Posted on October 26, 2015
By Thomas St. Myer, PNJ
Industrial plants along the shoreline, murky spots and debris in the water, derelict boats tied to docks, and litter washed up on the land are all associated with Bayou Chico.
County Commissioner Doug Underhill (District-2) minced no words last week at a Bayou Chico Association meeting when he said, "It's always been that centerpiece on the wall of shame."
At that same meeting, Underhill told the association cleaning the bayou is his "No. 1 priority" and that ultimately means dredging the waterway.
READ FULL ARTICLE HERE