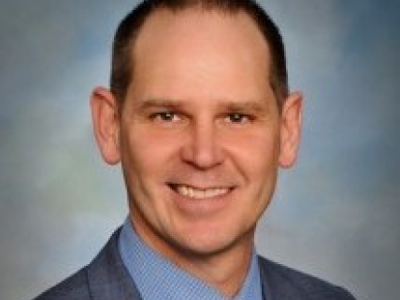 Todd Coleman
Posted on April 15, 2019
On April 11, the Port of Tacoma Commission held a public meeting to vote to proceed with two executive director candidates recommended by the search committee. The two candidates are Todd Coleman of Spokane and Eric Johnson of Olympia.
Coleman currently serves as the executive director of the West Plains/Airport Area Public Development Authority in Spokane County, where he partners with local organizations to bring properties to shovel-ready status through the development of infrastructure and proactive marketing. Coleman also served in several executive capacities at the Port of Vancouver USA, including directing capital projects, serving as the deputy executive director for seven years and leading as the CEO for four years.
As a licensed professional civil engineer in Washington, Oregon and Idaho, Coleman has nearly 15 years of experience working in private consulting and assisting communities, port districts and private developers create the infrastructure necessary to support thriving communities. Coleman earned a bachelor's degree in civil engineering from the University of Washington and a master's degree in business administration with stakeholder focus from Washington State University. Johnson has served as the executive director of the Washington Public Ports Association since January 2009. In that role, he represents port district interests to state and federal elected officials, including the Washington legislature and state agencies. In addition to government relations, he is responsible for numerous specialized seminars and conferences.
Johnson joined the Washington Public Ports Association in 1988 as the environmental affairs director, where he developed many of the fundamental environmental laws and policies that are still in place today for ports across the state. He was promoted to deputy director in 2006. A native of Pierce County, Johnson holds bachelor's degrees in biology and political science from Pacific Lutheran University and a master's degree in public administration with a concentration in environmental policy and natural resources management from the University of Washington.
When the Northwest Seaport Alliance was formed in 2015, the executive director of the Port of Tacoma took on the additional role of the CEO of the NWSA. With the transition period ending, John Wolfe will continue to serve as the CEO of the NWSA, and commissioners of the Port of Tacoma are seeking a new leader for the Port of Tacoma's non-maritime activities. The position drew significant interest from across the country. After several rounds of screening and interviews, a search committee consisting of two commissioners and port staff selected the recommended finalists for consideration by the full commission.
At the April 11 meeting, the full commission considered action to adopt the search committee recommendation of the two finalists. Final interviews will occur in executive session on April 23, and a final decision will take place at the monthly commission meeting on April 24. All public meetings will take place at the Fabulich Center, 3600 Port of Tacoma Rd.
Source: tacomaweekly.com