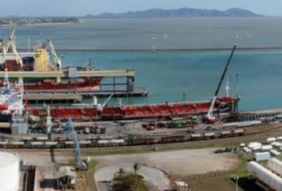 Posted on November 18, 2015
By Isobel Roe, abc.net
The Townsville Port will use dredge spoil from its $1.3 billion expansion project to create extra land that will extend into the harbour.
The port is close to finalising its renewed environmental impact statement (EIS) for the project after the Federal Government outlawed the practice of dumping dredge spoil into the ocean.
The document will also propose the use of dredging to widen, rather than deepen shipping channels, allowing for more cruise ships.
Chief executive Ranee Crosby said 10 million cubic metres of spoil would create a new landmass.
"It all will come into a reclamation area which is basically how we've developed the port over the last 150 years," she said.
READ FULL ARTICLE HERE