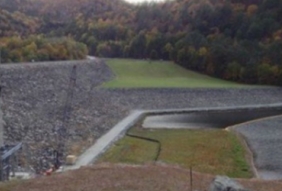 Posted on October 28, 2015
By Mike Faher, VTDigger
Fifty-four years ago, a giant moved into West Townshend.
There's no doubt that the hulking Townshend Dam has provided benefits over that half-century, from large-scale flood protection – a 2011 estimate said the structure had prevented $137.1 million in flood damage – to a popular outdoor recreational area.
But, these days, Townshend officials aren't sure the dam is living up to its billing. A small payment in lieu of taxes for the dam property hasn't changed in decades, and Townshend Lake's recreational area is choked with silt, limiting its utility.
READ FULL ARTICLE HERE