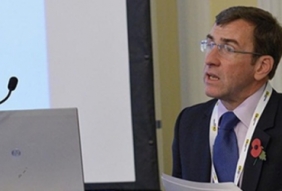 Posted on November 10, 2015
By Gavriel Hollander, Construction News
Tidal Lagoon Swansea Bay director of construction Andrew McNaughton has said the project and five other planned Tidal Lagoon power stations would welcome foreign investment.
However, the former Balfour Beatty chief executive insisted the selection of a Chinese firm for a major contract on the £1bn project was not intended to attract investors from the country.
"We have an open expectation [around overseas investment]," Mr McNaughton told Construction News.
"We know there's a lot of money around the world seeking to invest in infrastructure, particularly when you look at energy.
READ FULL ARTICLE HERE