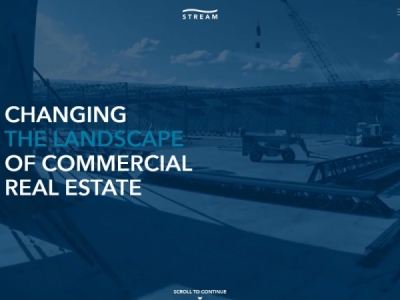 Posted on February 25, 2019
Bay Area Business Park Will Become the Largest Single-Owner Industrial Park in Houston
HOUSTON, Feb. 21, 2019 /PRNewswire/ — Stream Realty Partners (Stream) today announced that Bay Area Business Park (BABP), an industrial park owned by Principal Real Estate Investors located in the southeast Houston (Port) industrial submarket, has received approval to break ground on BABP Phase III with the closing of an additional 95 acres adjacent to the park. Phase III will consist of three buildings, totaling 1.33 million square feet, at 250,000, 300,000 and 784,000 square feet, respectively. The largest building is expandable to 1,008,000 square feet should a tenant require it.
"Stream closely monitored overall submarket fundamentals and noted vacancy at an all-time low in the southeast submarket. These statistics, coupled with the extremely strong annual absorption trends, motivated us to build additional space and capture demand anywhere from 57,000 to over one million square feet," said Justin Robinson, Partner at Stream. "Upon completion of phase III, BABP will be the largest single-owner industrial business park in Houston at over 3.35 million square feet."
The first phase of Bay Area Business Park delivered in 2009 totaling 1.2 million square feet. The second phase of the project delivered in 2016 totaling nearly 850,000 square feet. BABP is home to many household names including Floor & Decor, Calpine, Honeywell and Dunavant.
Casey Miller, Managing Director at Principal Real Estate Investors, said, "We are thrilled to be underway on phase III at Bay Area Business Park. We are committed to Houston and are excited about this opportunity to grow our presence at the doorstep to Port Houston."
Phase III is being developed and leased by Kyle Valentine, Justin Robinson and Jeff Pate of Stream. Powers Brown designed the project, and Rosenberger Construction is the general contractor.
About Stream Realty Partners
Stream is a commercial real estate firm with locations across the country. The company's full-service offerings cover the broad spectrum of leasing, management, development, construction, healthcare and investment sales services across the commercial and multifamily industry. In addition, Stream specializes in sourcing acquisition and development opportunities for the firm and its clients. Since its formation in 1996, Stream has grown from its two original partners to a staff of more than 700 real estate professionals nationwide, with regional offices in Atlanta, Austin, Charlotte, Chicago, Dallas, Denver, Fort Worth, Houston, San Antonio, Southern California and Washington, D.C. Stream currently has more than 120 million square feet of assignments across the nation, completes over $2.4 billion in real estate transactions annually and is considered one of the most active investors and developers in the real estate industry. Visitwww.streamrealty.com.
About Principal Real Estate Investors
Principal Real Estate Investors manages or sub-advises $74.3 billion in commercial real estate assets (As of December 31, 2018). The firm's real estate capabilities include both public and private equity and debt investment alternatives. Principal Real Estate Investors is a dedicated real estate group of Principal Global Investors, a diversified asset management organization and a member of the Principal Financial Group®. Principal Real Estate includes the companies of Principal Real Estate Investors LLC and Principal Real Estate Europe Limited.
Source: prnewswire.com