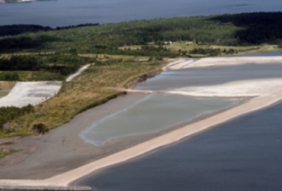 Posted on December 14, 2015
By Nancy King, Cape Breton Post
In the event additional dredging of Sydney harbour is required to accommodate the next generation of large ships, it will be built into the overall design and planning of the proposed container terminal, Cape Breton Regional Municipality Mayor Cecil Clarke says.
The harbour is capable of handling ships currently in the marketplace, he said.
"At this point, for any of the vessels, (dredging) would not be (needed)," Clarke said. "But when you get into fully laden capesize vessels outside of container, in terms of other bulk or break-bulk commodity that might be in the harbour, that's an area where that would be a potential matter for concern.
READ FULL ARTICLE HERE